What do you get when you take a picture outside, with a digital camera, through a double-paned window? Well... you get this.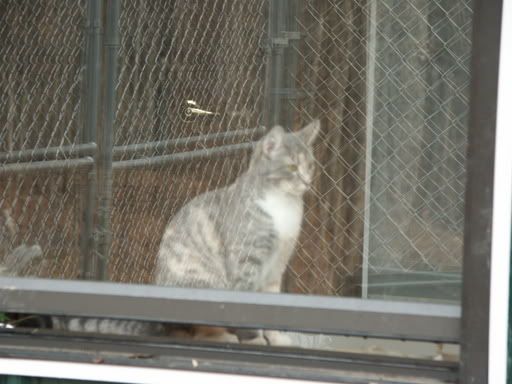 Willow is alive and well, don't worry ;o) But it is odd how she seems transparent. You can even see the fence that was behind me when I took the picture, in the window and over Willow's fur.
Thanks for Chris and Linda who related with me on my programming woes. I have more to do on that today. I hope to get to more knitting soon! I promise!